UN LIEU DE RÉCEPTION HORS DU COMMUN À PRIVATISER DANS LE GERS
147 avis sur trip advisor – tous 5 étoiles
nécessaires au bon déroulément de votre évènement.
Chef de cuisine et son équipe
saurons éveiller vos papilles.
fleuristes et décorateurs
prendra soin de chaque détail.
qui vous est entièrement réservé.
Quatre somptueux espaces de réception.
Le domaine met à disposition 4 lieux de réception uniques qui peuvent être privatisés pour des prestations privées allant jusqu'à 120 personnes. Chaque espace peut être utilisé indépendamment des autres pour des petits évènements. Ces espaces peuvent également être utilisés ensemble pour des évènements plus grands. Cela vous offre une large gamme d'options pour toutes les occasions: mariage, anniversaire, réunion professionnelle ou même une escapade en famille ou entre amis.
• Château du 18ème magnifiquement rénové
• 12 chambres de luxe (salles de bain privatives)
• Capacité d'hébergement
de 28 personnes
• 5 salons
• Cour avec une capacité assise de 120 personnes
• Terrasse idéale pour les réceptions au coucher du soleil
• Piscine et court de tennis
• Cave voutée en pierres apparentes (ancien chai) de 30 mètres de long
• Capacité pour les repas assis de 60 à 120 personnes
• Espace modulable pour:
– cérémonies
– soirées
– conférences
– concerts et expositions
L'espace soirée dansante en sous-sol
• Lieu dédié à la fête, au sous-sol du chateau
• 300 mètres carrés pouvant accueillir plus de 100 personnes
• Bar et piste de danse permanents
• Système de son et lumières
• Nouvel espace indépendant
• Bar couvert de 50 mètres carrés doté de 60 places assises
• Terrasse de 150 mètres carrés dotée de 120 places assises
• Accès direct à la piscine
À Lartigolle, nous avons pensé à chaque détail pour que vous puissiez y créer certains de vos plus beaux souvenirs; ceux que vous n'oublierez jamais. Un lieu unique où vous pourrez vous réunir avec votre famille et vos amis les plus proches pour fêter des occasions uniques.
Nous voulons que vous vous sentiez chez vous dès votre arrivée. Notre équipe est là pour s'assurer que vous ne manquiez jamais de rien et que vous puissiez passer du temps avec vos proches en toute simplicité.
Profitez ensemble d'un lieu paisible.
Les 12 chambres du château, chacune dotée de sa propre salle de bain, peuvent accueillir jusqu'à 28 personnes. Nous avons des chambres doubles, triples et familiales. Quel que soit le temps, nos nombreux espaces en intérieur comme en extérieur peuvent recevoir entre 20 et 120 personnes.
Nos intérieurs décorés avec soin et le choix varié d'espaces extérieurs vous offre des possibilités infinies pour votre évènement. De plus, nous fournissons un service d'organisation personnalisé afin de vous libérer du stress de l'organisation de votre réception. 
Un service très personnalisé.
Nous avons constitué une équipe permanente chargée de l'organisation et de la logistique de chaque évènement. Chacun des membres de cette équipe travaille avec nous depuis de nombreuses années vous garantissant un investissement sérieux et un savoir-faire incomparables. 
Notre équipe regroupe toutes les compétences principales dont nous avons besoin pour organiser nos événements. De l'organisation de mariage à la restauration, la décoration (fleurs, arts de la table,…) ainsi que notre équipe de bar et de service. Cela nous permet de consacrer plus de temps à la mise au point et à l'amélioration de la qualité de notre service afin de garantir à chaque invité une expérience inoubliable. 
Situé au coeur de la Gascogne.
Le Château de Lartigolle est perché sur les coteaux Gascons dans le Sud-Ouest de la France, à 50 minutes de l'aéroport de Toulouse.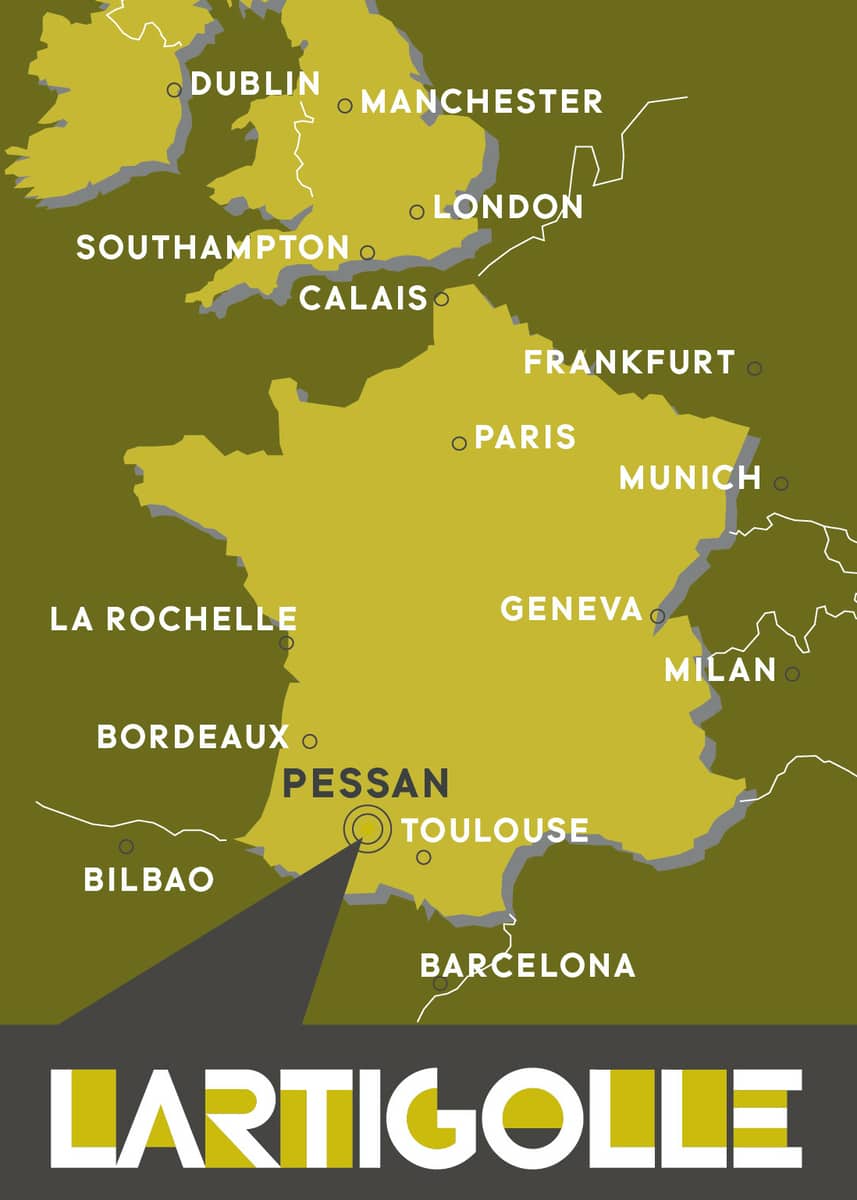 Cliquez ici pour télécharger la carte et les itinéraires pour venir au château.
Nous avons acquis le savoir-faire au fil de nombreuses années d'expérience pour créer votre mariage de rêve.
Nous avons une philosophie à Lartigolle « Celebrate life ». Celle-ci nous guide dans chacune de nos actions pour que celles-ci puissent vous permettre de créer des moments uniques et mémorables. Ces moments qui vous seront chers pour toujours, entourés par les personnes auxquelles vous tenez le plus.
Chaque mariage est entièrement préparé par notre équipe. Cela garantit que chaque photo ou vidéo d'un évènement ayant eu lieu à Lartigolle provient d'un évènement que nous avons organisé. 
Les chambres de Lartigolle.
Des chambres chaleureuses de deux à quatre personnes, aménagées pour votre confort.
Nous avons créé douze chambres au style unique, parfaites pour accueillir vos invités.
Téléchargez ou imprimez notre plan des chambres pour vous aider à les attribuer.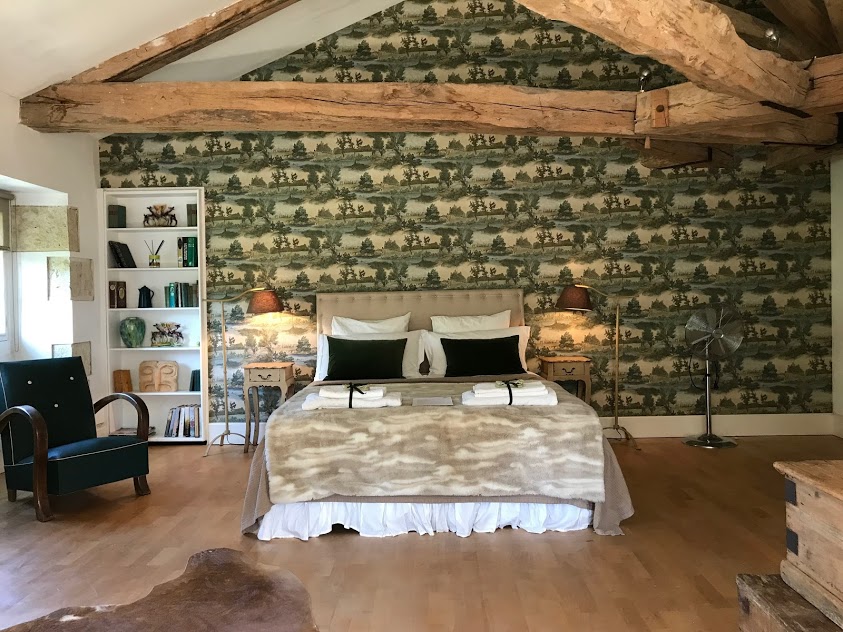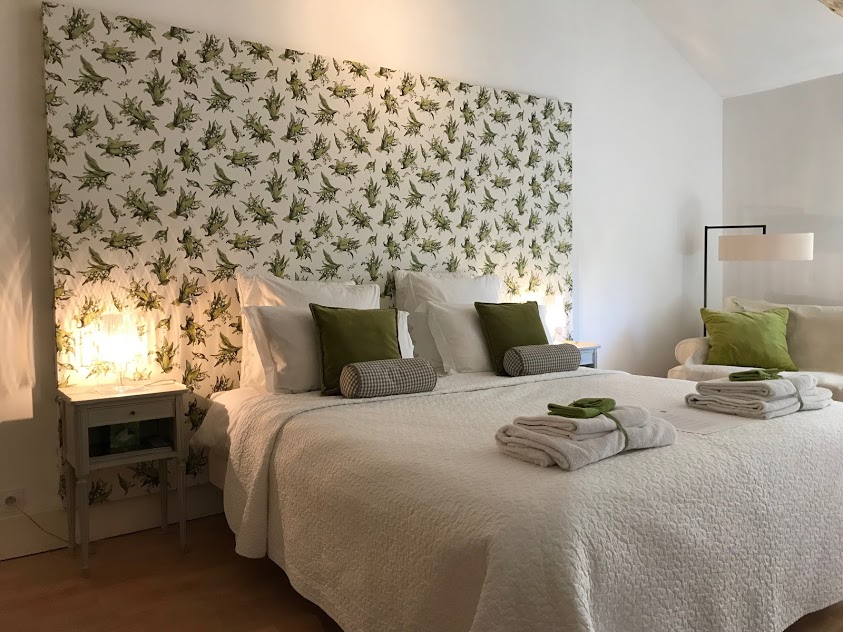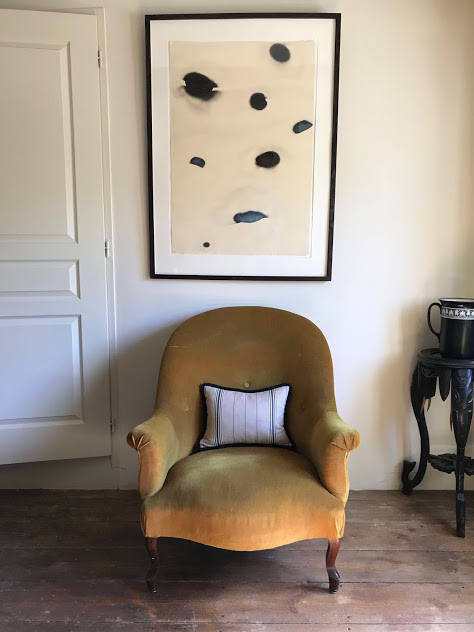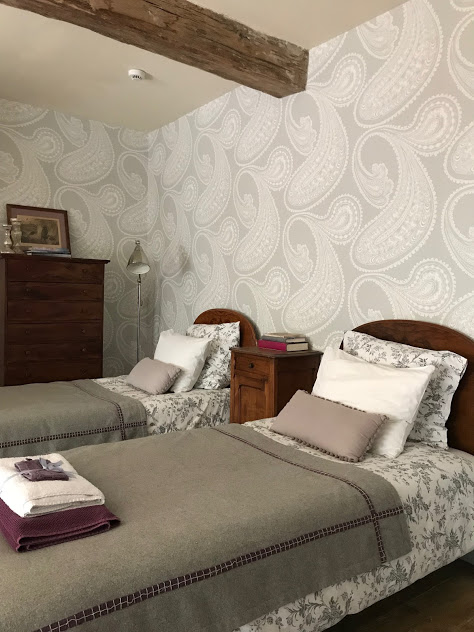 Visitez notre compte Instagram.
Explorez notre galerie de photos
OU NOUS TROUVER
Via GPS Lat: 43.611634 Long: 0.683041
Google map link: Chateau de Lartigolle
Address: Chateau de Lartigolle, 32550 Pessan, France
Print or download these instructions: Get directions



Driving from Blagnac airport, Toulouse
From Toulouse airport follow the sign towards Toulouse. After about 1km you will see your first sign for Auch. Keep following the signs for Auch. This will take you off the Toulouse ring road and on to the N124.
Follow the N124 out of Toulouse for 50kms, past Colomiers, Leguevin, past l'Isle Jourdain and through the town of Gimont.
New bypass coming soon
There will be a new bypass around Gimont which is due to open at some point in 2021, we are not sure exactly when but you should look out for this as you approach the town of Gimont. If you enter the town you will have missed it. If you do find yourself on it then you should look out for the exit to Samatan, Saramon or Pessan. This will put you half way down the D12 and you can then follow the directions below from the point we have marked with this symbol (>).
If the bypass in not open then go through Gimont town and just as you leave  you will come to a roundabout; take the third exit in the direction of Saramon on the D12.
(>) Follow the D12 for 10kms (or 5kms if exiting the new bypass) and you will come to another roundabout with signs for Samatan (left), Saramon (straight on) and Pessan and Auch (right) - take the Pessan/Auch exit on to the D349.
After following the D349 for about 7kms you drive straight past the Aubiet/Castelnau Barbarens crossroad and continue on this road. Ignore another turning to Castelnau Barbarens on your left and keep on the same road, bearing round to the right. You will then pass, about 50 metres from the road on your right, a white water tower with aerials on the top. You are now on the D626.
After a further 1km you will see a turning to the left. Take the left turn. This is the corner of our property, on your left you will see an open field, on the right a bank topped with trees. After 100 metres on the right is a set of large white gates on a pair of sandstone pillars. This is the main entrance to the chateau.
Drive through the gates and follow the avenue of ancient oaks past the vineyard and orchard on the right, and the tennis court with views of the pool and the valley beyond on your left. The avenue takes a left turn and the chateau is directly ahead.

Local airports
There are a number of carriers that fly to the region from all over the UK. Listed below are the most convenient airports that have regular flights, with approximate travelling times from each:
Blagnac airport, Toulouse - 50 minutes - served by BA, easyJet and Ryanair

Carcassonne airport - 1 hr 50 mins - served by Ryanair

Tarbes/Lourdes airport - 1 hr 50 mins - served by Ryanair
Bergerac airport - 2 hrs - served by Ryanair, Jet 2 and BA
Bordeaux airport - 2.5 hrs - served by Ryanair and easyJet
We recommend that you hire a car from your airport. Taxis are expensive, car hire represents much better value. The roads are great and it is easy to find us.

Travelling by train
If you have a little more time to enjoy your journey you might consider taking the Eurostar from Kings Cross to Paris, then catch a train from Paris to Toulouse, this should take about 4.5 hours.
Once you get to Toulouse you can then take a local train to Auch, which is the closest station to us. That will take about an hour and then it is a 15 minute taxi ride to Chateau de Lartigolle.
Have a safe trip and we look forward to meeting you here very soon.
HEBERGEMENTS A PROXIMITE
Below are some of the local hotels we use for the overflow of wedding guests during the wedding season, or for couples visiting duringour closed season.
Domaine de Baulieu – 12 mins from the chateau
This lovely four star hotel with modern air-conditioned bedrooms, a swimming pool, sauna and restaurant with views of the surrounding countryside. Very reasonable rates, and close. It's a perfect spot for guests. They are very popular in the summer as they host lots of local weddings so best to contact them early if you want to be sure to secure rooms for your guests.
Contact: Karen (English speaking)
Tel: +33 (0)9 51 23 04 65
Email: contact@ledomainedebaulieu.com
Website: www.ledomainedebaulieu.com
Hôtel de France, central Auch – 20 minutes from the chateau
A great location as it is right in the heart of Auch, our local town. It is a lovely old building in the main square, close to the Cathedral and near all the main bars and restaurants. The building is in the process of a long refurbishment so not all rooms are of the same standard but the location is a real benefit.
Tel: +33 (0)5 62 61 71 71
Website: www.hoteldefrance-auch.com
Hôtel Campanile – 12 mins from the chateau
This chain hotel has been recently refurbished with new beds, decor and furnishings. It is on the outskirts of Auch so has good access from main route. There is not much around within walking distance, however it is very good value so well worth thinking about for more budget conscious guests.
Tel: +33 (0)5 62 63 63 05
Email: auch@campanile.fr
Website: www.campanile.fr
A VOIR, A FAIRE DANS LES ENVIRONS
Below are some of our preferred restaurants and places to visit in the area. These are taken from an edited version of a larger document we have put together as a guide to all we have in the area for guests staying at the Château. Just ask if you wish for a copy of the full list.
Visit our favourite local restaurant
Auberge du Rantaures, Lussan - 10 minutes - Cash or euro cheque only. NO CREDIT CARDS
This is a lovely family run, regional restaurant in a little village in the hills above the chateau. Chef Lionel cooks on an open fire in the restaurant and all the great quality meat is sourced locally. Open Wednesday to Saturday evenings. Very reasonably priced.
Reservations essential : 05 62 65 52 04
Other restaurants
Café Brasserie Le France, Auch - next to the cathedral – 20 minutes
Popular cafe located right in the heart of the old town with good tasty food. Great steaks, good salads, omelettes and everything you would expect. Seats outside and in. No bookings usually needed, just turn up.
Brasserie Daroles – Auch, near the cathedral – 20 minutes
A typical French brasserie, well located as it is situated near the cathedral. Consistenly reliable standard of French classics. Free parking in the nearby car park.
Reservations: 05 62 05 00 51
Le Parc à Huîtres, Auch – 20 mins
If you like seafood then this is the place for you.  A contemporary modern interior. If only you had the views of the sea you would think you are on the west coast! Really great fish, very simple but always totally fresh. Lovely for lunch. Closed Mondays.
Reservations: 05 62 70 07 40
Local markets
Auch, our nearest town, has great markets on Thursday mornings (at the bottom of town) and Saturday mornings outside the cathedral. French markets are always worth a visit, why not stay for a spot of lunch while you are at it.
Things to do with kids
Quad Biking – 20 mins
We have a fantastic Quad Biking range nearby. You are given a tour with an instructor through vineyards, forests, farms and hills. Great views and great fun. Under eights can go with a parent or instructor.
Reservations: 05 62 05 19 44 or 06 03 85 16 59
www.quadconcept.com
Le Vert en l'air – 15 mins
Suitable for children six and older. This is the Forest in the Air, where they have tree top adventure circuits of varying difficulty (with safety harnesses) – Great fun for young and old.
Reservations: 05 62 05 26 78 or mobile 06 85 59 86 70
www.levertenlair.com
Space Museum, Cité de l'Espace, Toulouse – 60 mins
This is great for a rainy day, or a sunny one. They have a huge exhibition space with real space rockets, capsules and a six storey screen planetarium. They have constantly changing exhibitions so check their website.
Reservations: 05 67 22 23 24
www.cite-espace.com
REMERCIEMENTS ET CRÉDITS
The image-makers
We have been fortunate to have had some of the world's best wedding photographers and videographers come to the chateau to capture it in all it's glory. Many of the images on this website are down to them, and without these talented people, we would never be able to show everyone what it is we do here. So we would like to thank those whose work we have used in this website and encourage you to visit their websites and commission them when you can. Just click on their names to visit their own websites.
DAREK SMIETANA - Darek is a huge Lartigolle favourite, lives locally and has covered a some of our recent weddings. He has a great style, captures all the details and is a joy to work with.
NIGEL JOHN - Also a favourite at lartigolle , Nigel's unique style and approach means his work stands out and is instantly recognisable.
PETAR JURICA - Has been a regular at Lartigolle for a number of years and always creates memorable images.
ARTUR LOBADA (BODART)  - Another regular at Lartigolle, always effortless to work with and comes up with winning images that capture the day so well.
THIS MODERN LOVE - Tim has been back to Lartigolle a number of times over the last few years and always captures everything beautifully.
The video makers
ANDREW KELLY - Now a firm favourite at Lartigolle, we orginallymet Andrew through Darek, the photogrpaher. Together they are the dream team. Andrew shoots in super 8 and digital. His work is unique and evocative.
GIONE AND HANNAH DE SILVA - They have shot a couple of weddings here and produce some beautiful work. Very good to work with so we hope to see them again. A husband and wife team providing video and still images.
BEN WALTON - Ben has created some very beautifiul films at Lartigolle. He is a pleasure to work with and always does a great job.
The website maker
SARAH AUSTIN - Special thanks must go to Sarah for her technical and web marketing skills and for always being on the end of a phone to help us produce our wonderful new website - she is a superstar.
The music maker
ANDY CATO - Andy, co-founder of Groove Armada, kindly edited one of his tracks for us to use on our drone film.
MENTIONS LÉGALES
URL: lartigolle.com
Company, organization: SARL CHATEAU DE LARTIGOLLE
Registered Offices:
Chateau de Lartigolle, 32550, Pessan, FRANCE
Contact: info@lartigolle.com
Share capital: 7 500 euros
RCS (Companies register) Auch 453 447 658 APE 552 E
EU VAT number: FR48453447658
Purpose of site: Promotion of the establishment
Director of publication, legal representative: Mr. Nick Austin
Editorial Manager: Mr. Nick Austin
Web master, design, editing, artistic direction: Mr Nick Austin
Photography: Various - see 'Thanks and Credits'
Web hosting: Vivid websites - www.vividwebsites.co.uk
The site presents:
● Informative content
● A collection of personal data on line
French Data Protection Act: the site is the subject of a declaration to the Commission Nationale Informatique and Liberté (French Data Protection Authority). You have the right to access, modify, rectify and delete information that concerns you (art. 34 of the Loi Informatique et Libertés (French Data Protection Act)). To exercise this right, please contact:info@lartigolle.com
Conformément aux dispositions légales et règlementaires applicables, en particulier la loi n° 78-17 du 6 janvier 1978 modifiée relative à l'informatique, aux fichiers et aux libertés et du règlement européen n°2016/679/UE du 27 avril 2016 (applicable dès le 25 mai 2018), le client bénéficie d'un droit d'accès, de rectification, de portabilité et d'effacement de ses données ou encore de limitation du traitement. Il peut également, pour des motifs légitimes, s'opposer au traitement des données la concernant.
Le client peut, sous réserve de la production d'un justificatif d'identité valide, exercer ses droits en contactant le responsable de traitement Monsieur Nicholas AUSTIN à l'adresse suivante : info@lartigolle.com
Ownership: The site and the information that it contains are protected by French intellectual property law and by international agreements. Except for use by immediate family members or private use, the site and any element of its content may not be reproduced, republished, retranscribed, modified or passed on without the prior authorization of the eligible party.